View articles published in: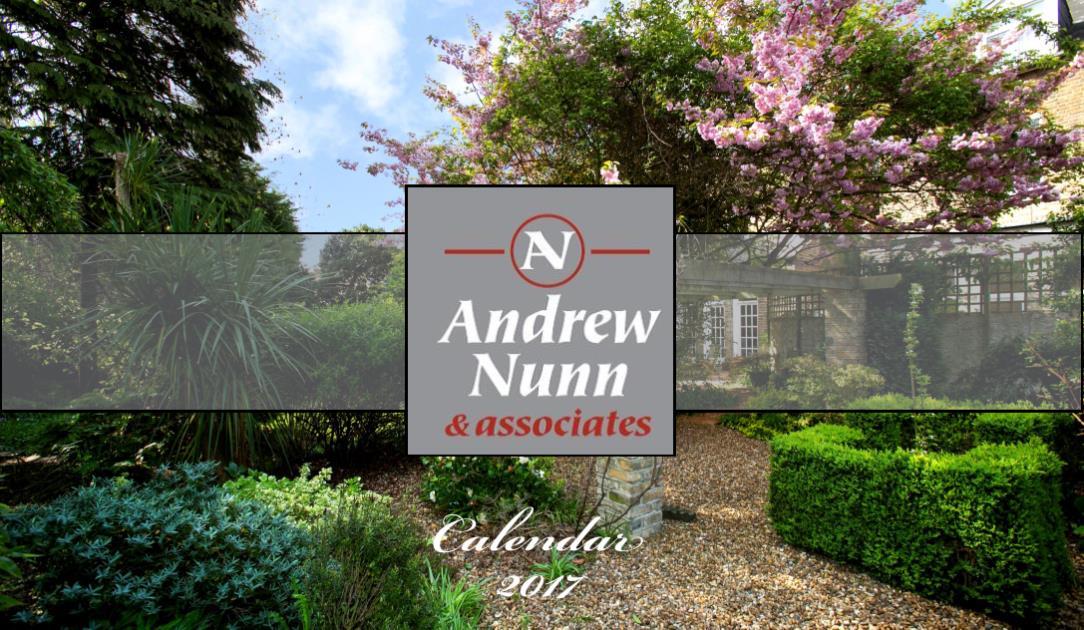 Published: 24/01/2017   Last Updated: 24/01/2017 11:48:09   Tags:
We still have some of our handy desktop calendars available in our office. When you are passing feel free to pop in and pick one up. The calendars contain local event dates and sporting events throughout the year.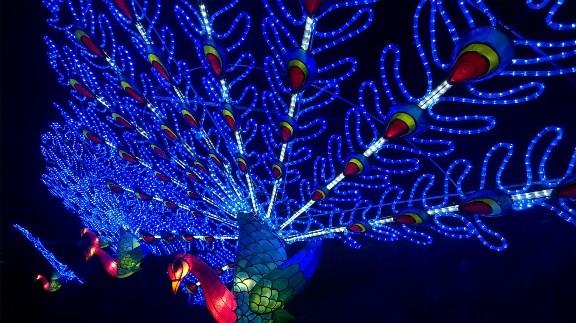 Published: 20/01/2017   Last Updated: 24/01/2017 11:49:10   Tags:
January can be a struggle with the fun of Christmas over and it is back to our routines with a full calendar year ahead. So to beat those January blues get out there and enjoy what Chiswick has to offer.
The Magical Lantern Festival, with a celebration of lanterns and Chinese culture has returned to Chiswick House and Gardens starting last week on 19th Jan until 26th Feb. The theme this year being "Explore the Silk Road". As well as life size and over size lanterns depicting the trade route from Europe to China there will also be a plethora of international cuisine, 30 metre ice rink, mini fun fair and virtual reality gaming experiences.
Should you wish to learn more about the Magical Lantern Festival please contact the event organisers directly via their website - www.magicallantern.uk


Published: 09/12/2016   Last Updated: 09/12/2016 12:23:12   Tags:
From January 2017 Andrew Nunn Associates will be West London's only estate agency to be able to offer their clients the ability to exchange legally binding contracts online with just the click of a mouse.

Clicktopurchase® is the first, and currently only platform, in the UK to enable clients to buy and sell commercial and residential properties securely over the internet.
The agent operated platform provides three unique facilities:
• Online exchange of a private treaty property contract
• Online exchange of a private treaty property contract by "best offers"
• Online real time auctioning with a live auctioneer interacting with the bidding audience.
Neil Singer CEO of clicktopurchase® says: "Our technology enables both agents and private individuals to go beyond merely listing properties online – allowing parties to submit legal offers to treat online which, if accepted, create an instant online legal exchange of contracts."
"In a nutshell clicktopurchase® is revolutionising the property sales process – making buying a property fast and easy, whilst delivering certainty, transparency and accountability. It enables distant buyers to transact as easily as a local party and brings liquidity and flexibility to the market whilst putting an end to gazumping and chipping/gazundering."
Earlier this year the total value of properties sold/purchased by an online clicktopurchase® exchange, by private treaty, best offers or real time auction, passed the £150m barrier.

Andrew Nunn strongly believes in putting their clients in the driving seat and this facility not only enhances that offering but will provide real benefits to those customers who choose to use it.
Andrew Nunn, says: "We are absolutely delighted to exclusively offer our clients this unique technology, it will bring new levels of speed and certainty to the sales process. We are the only West London estate agent to have this platform at present and it will really set us apart from other agencies."
"Whilst it may not be appropriate for all transactions where there are "a chain of sales" (unless every transaction uses CTP) it will be perfect for sales of new build property, probate sales and unmodernised houses" comments Andrew. "Furthermore our clients will get the best of both worlds – interaction with highly experienced personable professionals plus transactional certainty."

For further information please contact Andrew Nunn on 020 8995 1500 or andrew@andrewnunnassociates.co.uk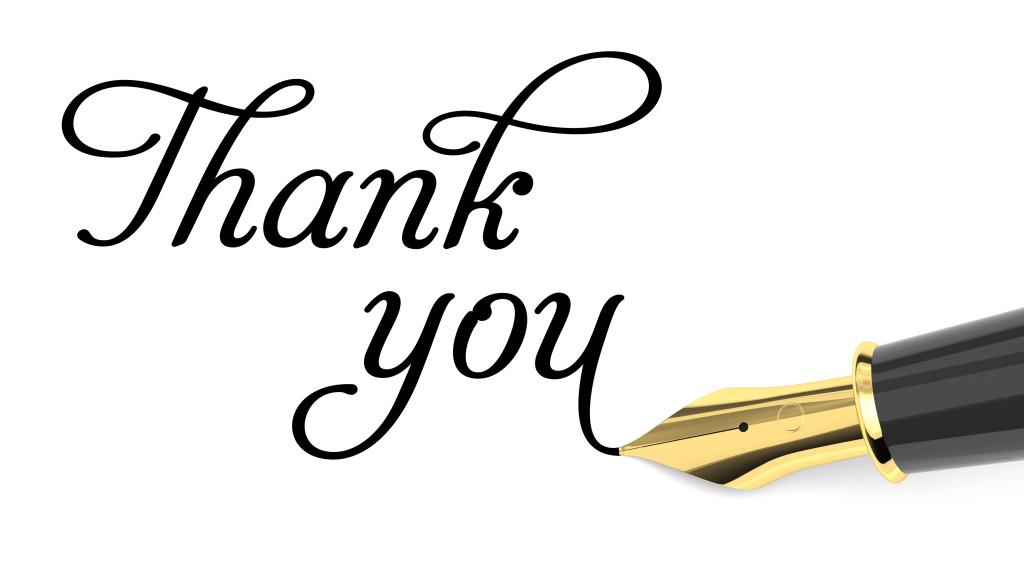 Published: 09/12/2016   Last Updated: 09/12/2016 12:17:00   Tags:
Thank you to all who came on Wednesday evening for a glass of Champagne and Mince Pies!
It was lovely to catch up with so many people, we look forward to seeing you all again soon.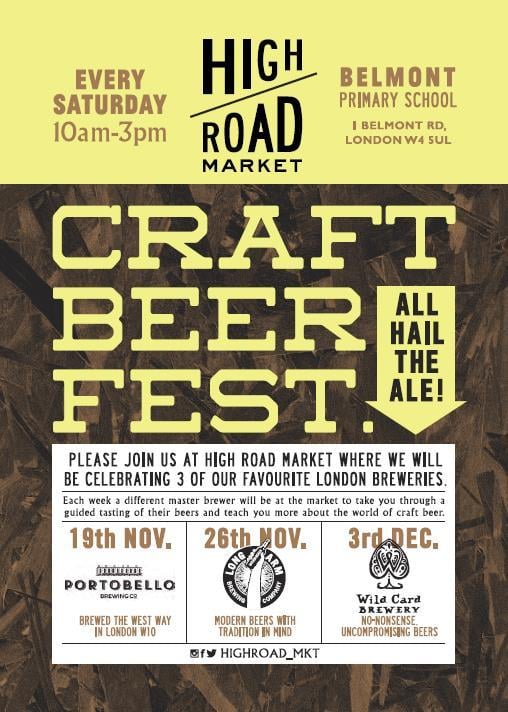 Published: 11/11/2016   Last Updated: 11/11/2016 11:14:50   Tags:
West London will be treated to a taste of the local craft beer scene as High Road Market brings a series of free weekly guided tastings to the market, as well as some great street food to help wash it down.
Starting on 19th November and running every Saturday for three weeks High Road Market in Chiswick, will showcase the burgeoning local craft beer scene with a series of Tap Takeovers and guided tastings
Featuring: Portobello Brewing Co (19th November), Long Arm Brewing Co. (26th Nov) and Wild Card Brewery (3rd Dec)
The tastings are completely free of charge and will be an excellent opportunity to learn all about craft beer from industry specialists through a series of talks about the art of brewing as well as an opportunity to meet the brewer. The idea being you will learn all about how beer is brewed from start to finish.
The visiting brewers will bring their expertise, their ingredients (malt, yeast, hops et al), their history and – most importantly – their fantastic beers for sampling. Championing West London's local food and drinks scene is something that High Road Market wants to become known for: being a hub of food and drinks activity as well as a quality one-stop-shop.
These events, demos, talks and tastings, are just one facet of the market, which aims to bring a bit of excitement and innovation to West London.
Event will run at High Road Market, Belmont Primary School, 1 Belmont Rd, Chiswick, W4 5UL throughout market trading hours: Saturday from 10am to 3pm
19th Nov: Portobello Brewing Co: bringing Star, Pilsner, Westway Pale Ale and Stiff Lip IPA
www.portobellobrewing.com
26th Nov: Long Arm Brewing Co: bringing Lucky Penny Pale Ale, Birdie Flipper Red Ale, Shadow Wolf Smoked Stout and IPA Ok
www.longarmbrewing.co.uk
25th Dec Wild Card Brewery: bringing Jack of Clubs, Queen of Diamonds, King of Hearts, Ace of Spades
www.wildcardbrewery.co.uk

Street Food Traders to be included:
BBq Dreamz
Hola Guacamole
The Hungry Piglets
Show More Articles